Health & Safety
NSSGA and our member companies are committed to protecting the safety and health of their most precious resource: their workers. Aggregate producers go to great lengths, frequently above and beyond current regulations and laws, to provide safe and healthy work environments. The results of the industry's commitment to safety are clear: since the early 1900's, when the first recorded number of fatalities for the industry was 883, that number plummeted to 15 fatalities in 2019, the second lowest number ever recorded. But each work-related injury, illness, or fatality is one too many. NSSGA and its member companies will not be satisfied until every employee goes home safely at the end of each shift and is able to retire in good health when they are ready to do so. That is why we remain vigilant in our safety and health efforts and continuously strive to achieve our goal of zero injuries, illnesses, and zero fatalities.
Those working in the aggregates industry take great pride in supplying the nation with vital building materials safely and efficiently. Health and safety are industry values inherent in the daily routines at our plants, at our customers' sites, and within our communities.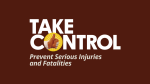 Take Control: Prevent Serious Injuries and Fatalities - The Take Control program highlights 10 activities that have a high potential to cause a SIF, then identifies high-risk tasks and associated critical controls to be in place to prevent a SIF. The program is intended to supplement existing training programs and put a spotlight on situations where miners face a higher potential of a SIF occurring. 

Safety Month - June is National Safety Month. Throughout the month, NSSGA shared news to help keep safety values front and center, as it is a core value of our members. Safety Month 2022 | Safety Month 2023

Safety Shorts Podcast- NSSGA's Safety Shorts Podcast is a quick resource for you to use with your team during Toolbox Talks. Safety Shorts can be found on the NSSGA Podcast feed, available on Apple Podcasts, Spotify or Google. If you subscribe, each new podcast will automatically show up in your feed as soon as it is published each month. And it costs nothing. 

Addressing Distractions on Mine Sites - Distractions on mine sites can be deadly. It is important to recognize distractions, understand what causes them, and proactively work to minimize or eliminate miners from becoming distracted. Here are proactive ways you can address one of the greatest causes of accidents and injuries.

All In for Safety Poster - Safety is everyone's responsibility.  We've partnered with our association allies to provide this safety poster for the industry.  Each participating organization has shared its best safety tip included on the poster that can be printed and posted in your workplace.

Keeping Toolbox Talks Fresh - Discussions at the beginning of a shift that bring awareness to safety and health topics are routing throughout the aggregates industry.  But materials can get stale.  Here, we offer suggestions to keep messages fresh and impactful to keep your workers safe.  Download the printable pdf to post in your workplace.  And reference the more detailed web page for even more helpful suggestions.

Rip & Shares - The NSSGA-MSHA Alliance drafts Rip & Shares on key safety issues to raise awareness and share best practices. These resources are included in each issue of NSSGA's bi-monthly magazine Sand, Stone & Gravel REVIEW and are published in both English and Spanish.

Why Risk It? Just Click It! – NSSGA's Seatbelt Safety campaign. The safety of our workforce is at the core of everything we do. NSSGA's seatbelt safety campaign highlights the importance of wearing a seatbelt while on the job, so everyone goes home safely at the end of each and every shift.

 Get The Shot - NSSGA has gathered the below resources, which includes information on the COVID-19 vaccine; examples of how NSSGA members are helping their employees get vaccinated; and testimonials from others in the industry to #GetThe Shot.