June is National Safety Month. Throughout the month, NSSGA is sharing news to help keep safety values front and center, as it is a core value of our members.  Though all aspects of safety are important, our June 2022 theme is "Addressing Distractions at the Workplace," because as we all know becoming distracted on a mine site can have serious consequences. It is important to recognize distractions, understand what causes them and proactively work to minimize or eliminate employees from becoming distracted. Read below for the resources and member webinars being offered. NSSGA members should check your inboxes every week for e-communications from NSSGA that will feature our tips on "Addressing Distractions."
Addressing Distractions Poster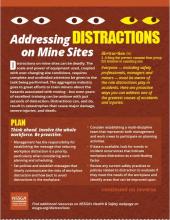 Distractions on mine sites can be deadly.  It is important to recognize distractions; understand what causes them; and proactively work to minimize or eliminate miners from becoming distracted.  Utilize this downloadable poster to use as a step-by-step guide to be proactive in the ways you can address one of the greatest causes of accidents and injuries.
Addressing Distractions Self-Audit Facility Guide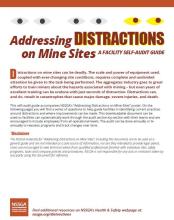 This self-audit guide accompanies the above poster.  You can either print or digitally fill out this document, which includes a series of questions to help facilities conduct a self-audit on distractions.  Facilities can systematically work through the audit section-by-section with their teams and are encouraged to include employees from all operational levels.
Toolbox Talk Videos
Click below to see videos that can help teams talk about distractions.
Mitigating Work-Related Fatigue
Thursday, June 9
2:00 p.m. EDT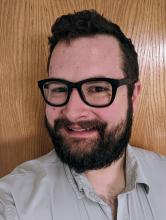 Work-related fatigue is a common occurrence in a 24/7 society and is often associated with injuries and safety incidents.  This discussion with Timothy Bauerle, a Behavioral Scientist with the National Institute for Occupational Safety and Health (NIOSH), will breifly touch on what fatigue is; how it's commonly measured; and what we do and don't know about the prevalence and risk of fatigue in the U.S. mining industry.
Following this, the bulk of the talk will be focused on mitigating work-related fatigue primarily through the usage of a Fatigue Risk Management System (FRMS).  Examples of different components of effective FRMSs will be highlighted, ending on what steps can be taken today to reduce fatigue-related risk at the mine site, as well as an overview of available industry-specific resources for further reading.
* Exclusively for NSSGA Members
FOCUS 1-2-3, Mindfulness in the Workplace
Thursday, June 30
2:00 p.m. EDT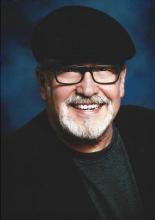 Terry Tyson, a speaker and safety consultant, will address the importance of mindfulness in the workplace.  It is not uncommon for accident reports to state the injured party was not paying attention to their tasks.  It is a common occurrence, but one that can be managed.  In a workplace and society that seems to honor "Multi-tasking" and offers multiple distractions, it is easy to understand that it is difficult at times to stay on task to prevent accidents, complete projects in a timely manner, and remain organized in all facets of our life.  This webinar will address simple techniques to help people stay focused, become more precise observers and more organized.
* Exclusively for NSSGA Members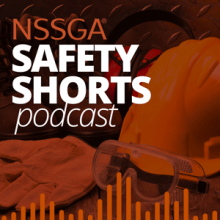 June marks the one-year anniversary of the NSSGA micro-podcast: Safety Shorts!  Hosted by NSSGA Director of Safety Policy Libby Pritchard, this safety focused podcast is a quick listen and meant to help with your morning safety chats.  Be sure to check out the show notes for discussion questions you can use with your team.
Stay tuned for NSSGA's Safety Shorts Podcast with the newest episode coming out June 2.
NSSGA will be posting and tweeting on social media all month with the #AllInForSafety hashtag.  Please share and tag us (@NSSGA) with your own safety stories, initiatives and examples of Addressing Distractions.  You can find our branded graphics to utilize on our "Shareables" web page.