Sales Training
NSSGA has partnered with Vantage Associates to provide in-depth, value-added training for construction materials sales professionals.  We offer training at two different levels:  Basic Sales Training and Advanced Sales Training.   
Basic Sales Training is designed to address the specific challenges of material supply sales professionals who have 0 to 5 years of experience. Attendees will build essential sales and customer service skills through video role plays, small group discussions, case studies and mini-presentations. Participants will return to the office with skills they can apply immediately and networks that will last a lifetime.
The Advanced Sales Training is targeted for more seasoned sales professionals with 5+ years of experience (and/or who have previously attended Basic Sales Training). If you have completed the Basic course, this is an opportunity to build on the skills gained and move to the next level of professional sales.
Both courses are designed and conducted by instructors from Vantage Associates, a company with over two decades of successfully delivering this training to sales professionals in the construction materials industries. Each course can accommodate up to 30 registrants. 
NSSGA Members receive a discount on the registration cost, so take advantage of this resource! 
For specific questions about either course, please contact Chris Carwie at ccarwie@gmail.com.
Basic Sales Training
Nov. 13-15, 2023
Marriott - Tampa Water Street
Tampa, FL
Advanced Sales Training
March 11-13, 2024
AC Hotel Dallas Frisco
Frisco, TX
For more information, please visit the Vantage Associates Advanced Sales Training website.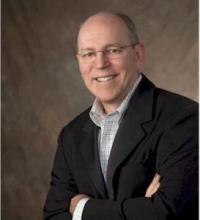 James D. Sisson
He is a founding Principal of Vantage Associates, a leader in strategic planning and professional sales training. He has developed and implemented sales training for the National Sand, Stone and Gravel Association for the last 15 years. He also conducts in-house training programs and key account seminars for several companies in the construction materials industry. He has authored several articles on sales and sales management including Sales Force is Key to Unlocking Value and Transforming Vision to Action. Jim has an MBA from Harvard Business School and is a Certified Management Consultant. He also earned a BS in Civil Engineering from the University of South Alabama. Before graduate school, he worked for a large construction company specializing in design-build in the industrial market.
View Bio
Close Bio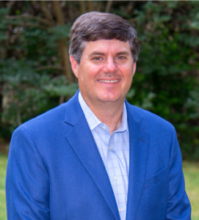 Chris Carwie
Chris Carwie established Carwie & Associates (C&A) in January of 2005, after over ten years of experience in an array of fields in the construction and material supply industries. This includes direct work experience with large vertically integrated industry stalwarts Vulcan Materials Company and Ashland Oil as well as Koch Materials Company. C&A specializes in market research, strategic planning, and sales consulting in the concrete and aggregates industries. Chris is an active buyer and seller of concrete and aggregates today, facing many of the same issues that material salespeople currently experience. Chris holds an undergraduate degree in Business Management from Birmingham Southern College and a Masters in Business Administration from Louisiana State University where he graduated in 1994 cum laude.
View Bio
Close Bio
"I really took a lot from the course. Your topics are current, engaging and can be applied to my role as soon as I go back. The small group activities were excellent as well because I learned a great amount from my peers. I appreciate the time and effort you both put into this and look forward to applying the skills and ideas developed from this class into my job." 
"I enjoyed how you challenge how much/often we sell value, because that is something I don't do enough. You do a great job of making the class flow with examples, conversations, and group activities to keep everyone engaged."