NSSGA Continues to Focus on State DOT Relief with the PAVE Act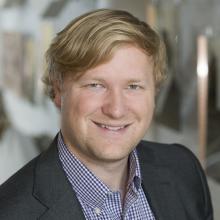 by Nile Elam
Director, Government Affairs
NSSGA continues its push for economic support for state Departments of Transportation (DOTs) as the Providing Assistance for Vital Enhancements (PAVE) Act, HR 3201, was introduced in the House. This has been NSSGA's top priority since the pandemic's onset, as state DOTs were hit hard as dedicated revenues plunged and, in some states, DOTs saw almost 40% of their pre-pandemic revenues disappear. The pandemic's economic impact slashed gas tax receipts as fewer drivers were on the road, and many DOTs depend upon these dedicated revenues, not general funds from their state legislatures. We saw various state DOTs furlough staff and shelve projects, and because of these interruptions, the 2020 construction season lost over $10 billion in cancelled or suspended surface transportation improvements.
To address these challenges, NSSGA worked with stakeholders and Congress to alert members of this issue. During the course of the year, two bipartisan Dear Colleague letters were sent to leadership, with over 150 signatures from Representatives and Senators; a virtual Hill briefing was held, and letters were sent to the White House with support from over 40 national trade organizations. These efforts culminated with the win of state DOTs being allocated $10 billion in federal aid to continue critical local and regional surface transportation projects. All the while member companies were engaged, working with their federal officials, and continually updating NSSGA staff about impacts in their states.
While the $10 billion was a huge victory, it doesn't solve the lingering financial issues as state DOTs are expected to absorb roughly $18 billion revenue gap over the next four fiscal years as many drivers will see their driving habits permanently changed. With a highway bill set to come before the House Transportation & Infrastructure Committee (T&I) this summer, NSSGA worked closely with the Problem Solvers Caucus (PSC), including Infrastructure Co-chairs Rep. Lamb (PA) and Rep. Katko (NY), along with Reps. Gibbs (OH) and Carbajal (CA).
Their effort evolved with the introduction of the PAVE Act, introduced by Reps. Lamb (PA), Gibbs (OH) and Carbajal (CA). NSSGA is leveraging the bill to incorporate state DOT relief in T&I's surface transportation reauthorization package. Your help is invaluable and NSSGA has set up its grassroots portal to easily contact your Representative so they can hear directly from you. Your involvement is key as a highway bill is the best process by which the PAVE Act could be incorporated and passed. Further, the T&I's infrastructure package – HR 2 – included funds for state DOTs in the Division A title of the bill, at roughly $15 billion. The PAVE Act deliberately borrows this Division A language, so that it may be incorporated as easily as possible by T&I Chairman DeFazio (OR) and Ranking Member Graves (MO). 
Infrastructure investment is a top priority for the Biden administration and Congress.  As we have all seen firsthand, the economic impacts on state DOTs have only exacerbated an already overused and underfunded infrastructure network. The PAVE Act is a bipartisan infrastructure solution that benefits all states and communities and will help local infrastructure projects get back on track. The bill is only intended for state DOTs and their lost dedicated revenue streams. These funds will not go towards general funds accounts or any item outside of pressing local infrastructure needs.
The PAVE Act goes a long way towards resuming "normal" infrastructure improvements and project planning at the local level. The aggregate industry's support for this issue has been incredible so far. We ask you to continue these efforts and make sure your Representative knows about the PAVE Act.