Safety Excellence Awards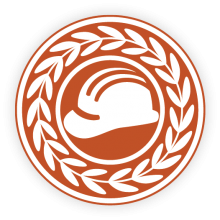 NSSGA's Safety Excellence Awards, established in 1987, promote safe working conditions and practices. The Safety Excellence Awards recognize individual operations that have gone the longest duration without a reportable injury in their size category. Data on which the award is based is provided by MSHA. Safety Excellence Awards are presented at Gold, Silver and Bronze levels for Small, Medium and Large companies based on work-hours. (Small: Up to 25,000 work-hours; Medium: Greater than 25,000, but less than 55,000 work-hours; Large: Greater than 55,000 work-hours). For questions regarding the Safety Excellence Awards, please contact Libby Pritchard at lpritchard@nssga.org.
Small Operation
Norton Quarry
Vulcan Materials Company
Medium Operation
Sumter Sand
American Materials Company 
Summit Materials
Large Operation
Corona Plant
Vulcan Materials Company
Small Operation
Treasure Valley Wash Plant #1
Staker Parsons 
CRH
Medium Operation
Princeton Mine
Rogers Group Inc.
Large Operation
Parsons Quarry
Vulcan Materials
Small Operation
Southwest Gravel
Stoneco of Michigan
CRH
Medium Operation
Tuscumbia Quarry
Rogers Group Inc.
Large Operation
Augusta Quarry
Martin Marietta