Mark S. Walsh Annual Leadership Award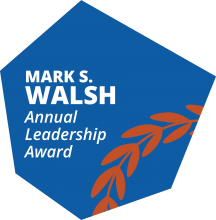 Mark S. Walsh was comptroller of National Stone Association producer member Rein, Shultz and Dahl of Illinois and an active member of the Young Leaders Steering Committee. He was an energetic and enthusiastic supporter of the Young Leaders' mission, purpose and activities. In the two years that Mark served on the Steering Committee, he offered sage advice and unique insights on exactly what the focus and purpose of the Young Leaders should be for new young executives in the aggregates industry, like himself. Mark passed away from leukemia in 1999 at 37 years old. 
In memory of Mark's leadership and commitment, Young Leaders established the Mark S. Walsh Annual Leadership Award to be given to an individual that exemplifies the ideals by which he led his life: quality, honesty and integrity. Those recognized with the Mark S. Walsh Annual Leadership Award exhibit leadership traits of professionalism, enthusiasm and commitment in working to improve and develop the image and programs of the Young Leaders. For questions regarding the Mark S. Walsh Annual Leadership Award, please contact the NSSGA Meetings team at meetings@nssga.org.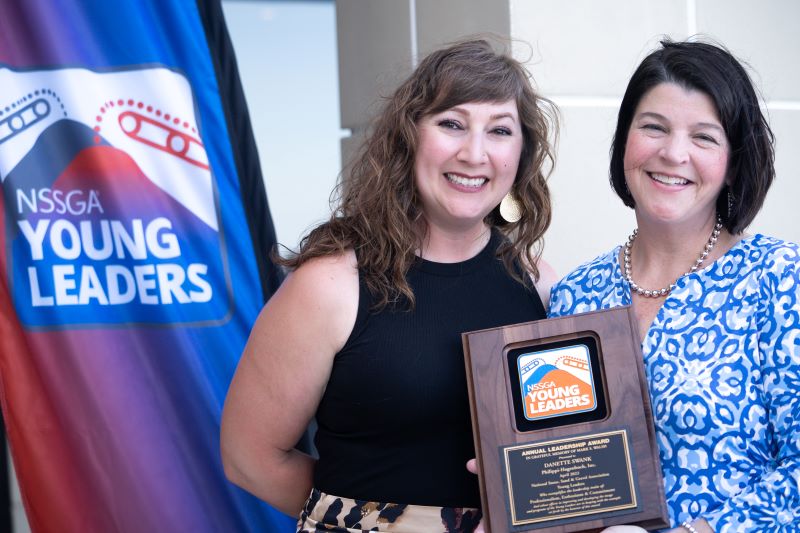 2023 Mark S. Walsh Award Winner

Danette Swank
President
Philippi-Hagenbuch, Inc.
Past Recipients 
2022 - Jennifer Hise-Trujillo, CEMCO
2021 - Karen Hubacz, Bond Construction Inc.
2020 – Not awarded due to pandemic 
2019 – Brian Mahavier, U.S. Concrete   
2018 – Josh Swank, Philippi-Hagenbuch  
2017 – Joel Galassini, CEMEX  
2016 –  Rod Martin, Martin Stone Quarries, Inc. 
2015 – Dennis Coker, Natural Resource Partners L.P. 
2014 – Matt Stoneburner, Emerson Industrial Automation   
2013 – Chris Upp, Conco Quarries, Inc. 
2012 – Thomas Herschbach, Teichert Aggregates  
2011 – Sean McLanahan, McLanahan Corporation  
2010 – Rodney Marchand, ORICA USA Inc. 
2009 – Henry "Ric" Suzio, York Hill Trap Rock Quarry Company  
2008 – Charles Luck IV, Luck Stone Corporation  
2007 – Richard Blake, Metso Minerals   
2005 – Robert Bartlett, Former NSA President  
2003 – Paul C. Mellott, Jr., H.B. Mellott Estate   
2002 – William Sandbrook, Oldcastle Materials   
2001 – Graham Hardwick, CSR America, Inc.  
1999 – Tom Vierheller, Maryland